Drivers in York, Dallastown, West York can learn more about what is specifically checked in each section of a Pennsylvania car inspection. Read our breakdown here so you can be prepared when your state inspection rolls around.
Vehicle and Driver Information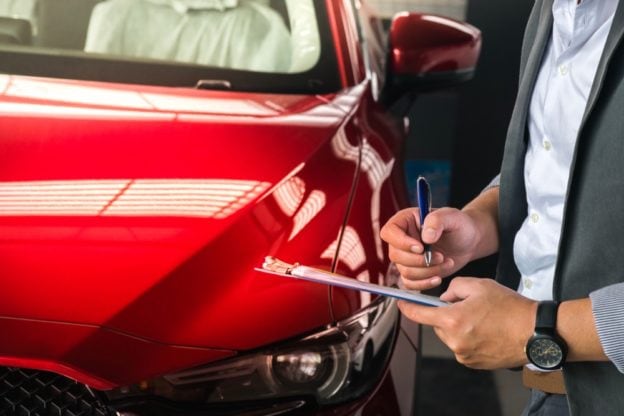 Before your car's physical inspection begins, the mechanic will check your title, registration, and proof of insurance to ensure that your vehicle is legal and up-to-date.
Exterior
Once they verify that your car is legal, they'll check your license plate to ensure its securely fastened and well-lit. From there, they move to your windows and windshield to check for cracks or chips that could compromise its integrity or limit your visibility.
Then, they'll check your doors, windows, and wiper blades to ensure that they work properly and don't have any damage.
Finally, your exterior lights and blinkers are checked to ensure that they work properly and don't need to be replaced. They also check your bumpers for stability and to identify any dangerous damage.
Interior
When the exterior inspection is complete, the mechanic will move on to the interior. Your steering wheel and steering column are inspected to ensure that your wheels turn as they should, and they'll operate the horn and check its sound.
The next step is your brakes, which involves the interior and exterior. They'll check your brake pads to see if they need to be replaced. Then, they'll check your brake pedal to be sure that it doesn't go too low to the floor. Your parking brake is the final step in the brake check.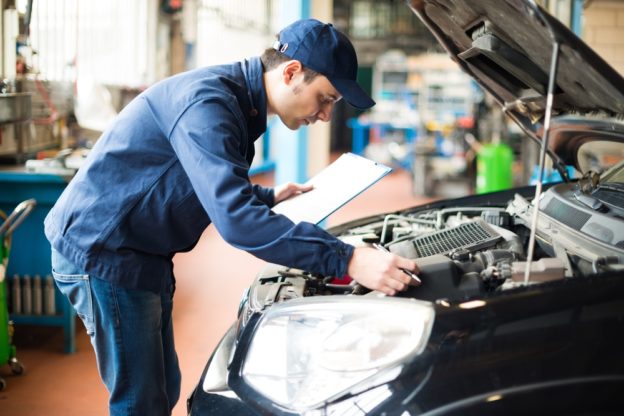 Finally, your seatbelts are checked for proper operation and any signs of wear.
Engine Check
From here, your mechanic will open the hood and inspect your engine and components for any leaks or damage. This inspection involves your exhaust, fuel, transmission, battery, coolant, and more. Your emissions system is also inspected.
Chassis
At this point, your mechanic will move to the underside of your vehicle to check your shocks, coil springs, axles, and frame for any wear and tear or damage. They also perform a final check of your exhaust system and brakes.
Your tires will also be checked for tire tread depth and wear, as well as any punctures or damage that compromises their safety.
Once all these areas are inspected, the mechanic will take your vehicle for a test drive to ensure that it drives well, and your gauges operate properly.
Is It Time for Your State Inspection?
Your state inspection involves many different systems and components on your vehicle that affect its safety, which is why it's important to have your car inspection performed at a qualified, licensed service center, like Fred Beans. Our service technicians are highly trained and have plenty of experience with state inspections in Pennsylvania and New Jersey, as well as the expertise to recognize any potential problems that may arise in the future.